Don't forget fathers day on Sunday 17th June!
Enjoy a 10% off hair and beard remedies, so you can get the perfect gift for Dad.

DISCOUNT CODE: DADDYCOOL
(Valid until Thursday 14th June)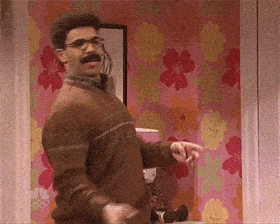 Find the right remedy for his hair concerns…
For: The Silver Fox
Go for Amla remedy. It contains an abundance of vitamin C to help fight premature greying. The combination of natural oils will promote growth and add shine. Your hair will be revitalised in no time!
For: Flaky Fathers
Stick to the OG, Grapefruit remedy. This remedy will help to cleanse your scalp from product build up, fight against dandruff and add an uplifting citrus scent. Say goodbye to flaky and dry!
For: Bye-bye Balding
The Peppermint Essential Oil in our Peppermint Hair Remedy stimulates new growth while the Avocado, Coconut, Almond and Castor will nurture new follicles and strengthen hair. What are you waiting for? Let's grow!
we haven't forgotten… All the Bearded Dads
If he's verging on werewolf with an out of control beard opt for Earl Grey to tame and smooth.
If he's got patchy beard issues then Peppermint Beard Remedy with battle the bald bits and stimulate growth.
DADS You're our favourite superheroes!